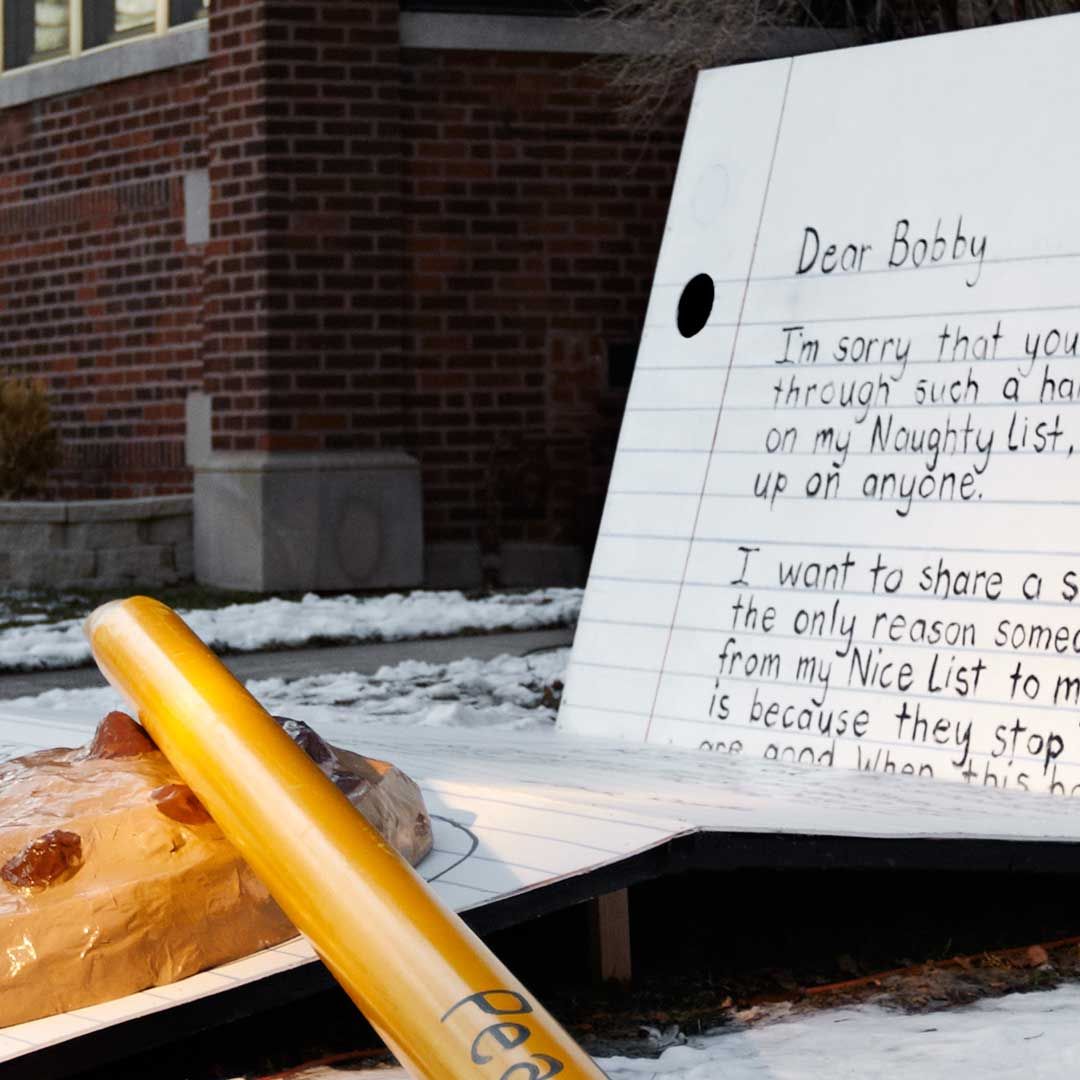 2012
Dear Bobby,

I'm sorry that your friend is going through such a hard time. Yes he is on my on my naughty list but I never give up on anyone. I want to share a secret with you. The only reason someone gets moved from my nice list to my naughty list is because they stop believing they are good. When this happens they stop caring and the naughty seeps in. He'll be ok, just be his friend and help him remember he's good.
Thank you for your Christmas spirit Bobby, and for keeping an open heart. I know it's hard work. There will be a special present under the tree for you this year.
Love,
Santa
P.S. Thanks for the cookies, but don't eat this one. Rudolf licked it.