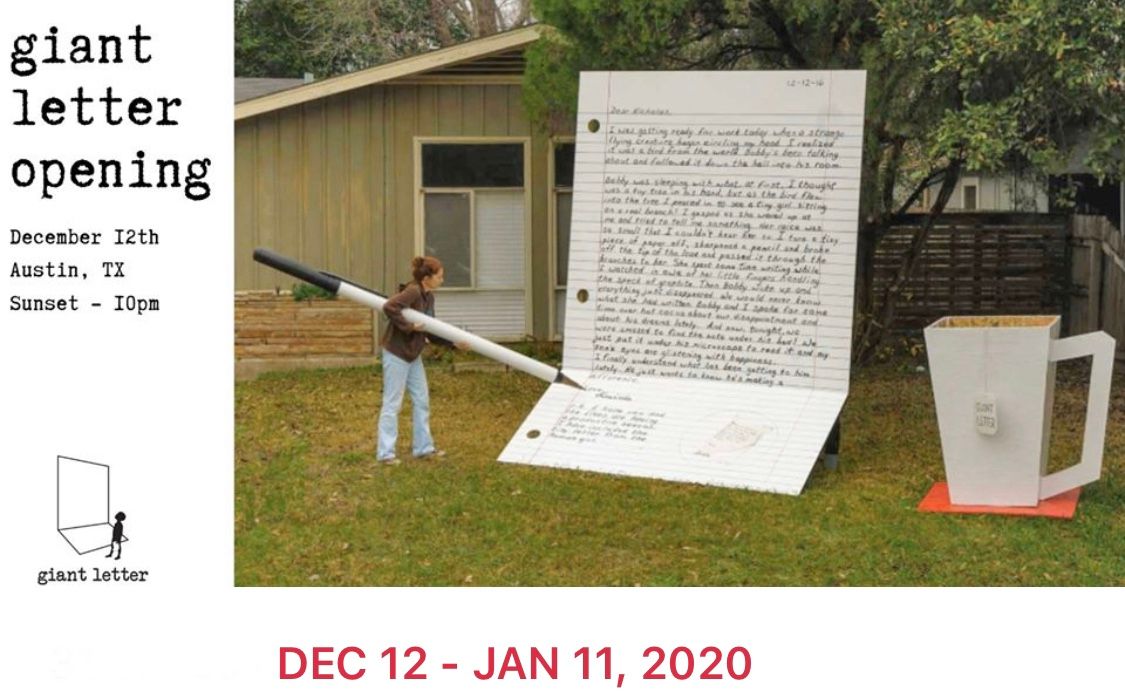 Giant Letter Opening
This year's "Giant Letter Opening" takes place on December 12th just after nightfall until 10pm at the 1300 block of Broadmoor drive in Austin, TX 78723. The letter will be up until January 11, 2020.
At the event on 12/12, pumpkin pie and hot chocolate will be served to the first 80 guests!
Please follow us on Instagram for live updates and announcements. We look forward to seeing you!
Team Giant Letter and Bobby